Machine Learning in Data-Analytics
16.-17.11.2022 – Hybrid implementation:

Espoo / Distance training

Data Analytics and Machine Learning (ML) applications which are led by a data-driven approach to decision-making have helped world-renowned firms such as Netflix and Google double their commercial growth. ML is used in roughly 77 % of the gadgets we use today.

There are also lots of challenges associated with ML approach, such as poor quality of data, underfitting and overitting of training data, slow implementation and imperfections in algorithms with increase in data size. This course will introduce the learner to applied ML, focusing more on the feature engineering, techniques and implementations.
949 € – 1299 €
Add to cart
Discount for groups bigger than 3 people. Choose your ticket based on how you want to attend.
Hintaan lisätään laskutuslisä 8 € ja ALV (24 %).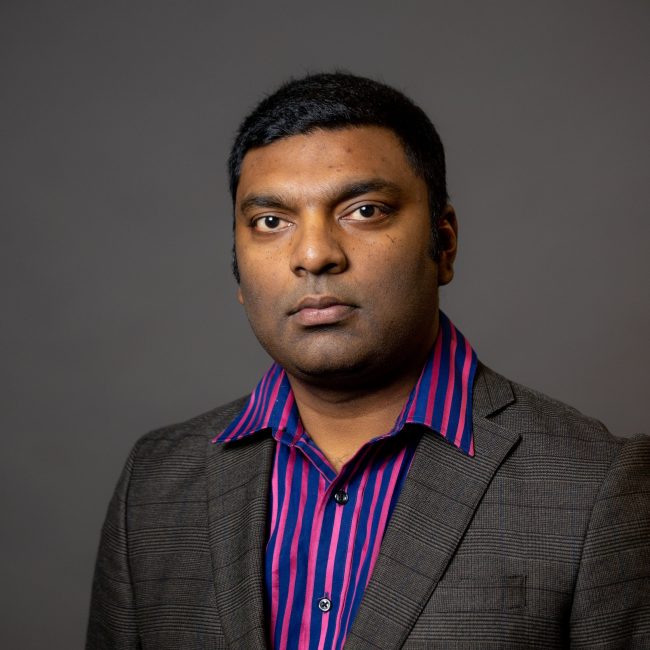 Associate Professor at Software Engineering, LUT University
A.K.M Najmul Islam
He is an adjunct professor of Information Systems at Tampere University, Finland. He has received his PhD from the University of Turku, Finland, and M.Sc.  from Tampere University of Technology, Finland. He has published in other highly ranked journals such as IEEE.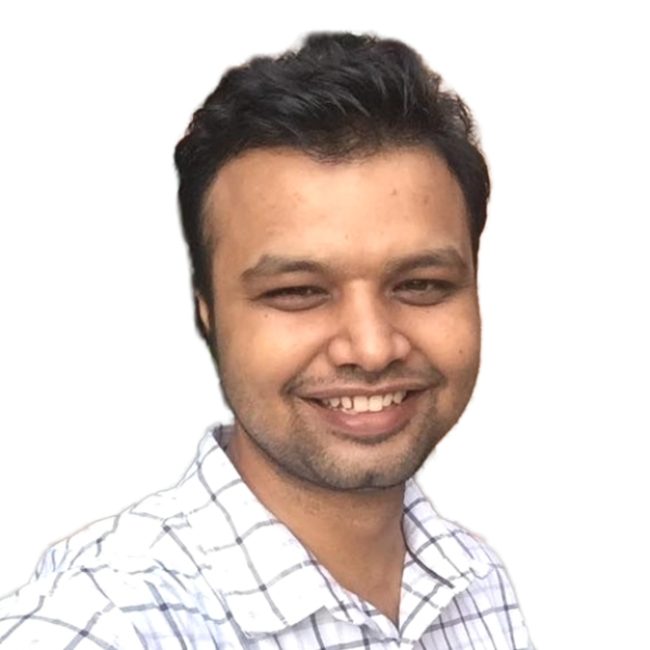 an experienced machine learning pioneer, LUT University
Prabhat Kumar
Prabhat is currently working as a Post-Doctoral Researcher with the Department of Software Engineering, LUT School of Engineering Science, LUT University, Lappeenranta, Finland. He has many research contributions in the area of Machine Learning, Deep Learning, Federated Learning, Big Data Analytics, Cybersecurity, Blockchain, Cloud Computing, Internet of Things and Software Defined Networking. He has authored or coauthored over 20+ publications in high-ranked  SCI journals.
Analyse large data sets and make better decisions.
The participants will learn main ideas, fundamental concepts, and key algorithms in the fields of machine learning. The participants will use the most common machine learning algorithms to make sense of large amounts of data, which are applicable to most business and management problems.
This training will be helpful for the participants who want to learn implementation in more detail. This training will help participants to apply various ML techniques in their day-to-day business or class room projects by reading the trend of data.
Whom the training is suitable for?
Data, software, and IT professionals who want to obtain recent and cutting-edge viewpoint on data analytics and ML. You could also be an entrepreneur or consultant who wants to enhance  business growth and build expertise in data analytics and ML.
The participants are assumed to be familiar with basic python programming language. Knowledge on Pandas and Scikit-Learn package will be beneficial.
Improve your current job or find new jobs in data analytics and ML.
Gain knowledge regarding ethical and regulatory aspects when using ML.
Identify types of questions for which data analysis cannot provide accurate information.
Install, run, and apply machine learning tools to different kinds of data.
SUPER EARLY BIRD
Public sector: 899 €
Private sector: 1249 €
You might also be interested in
Projektinhallinta ja prosessit
Espoo / Etäkoulutus
7. joulu 2022 – 8. joulu 2022
Projektinhallinta ja prosessit
Espoo / Etäkoulutus
25. tammi 2023 – 26. tammi 2023
Frequently asked questions
How is the training carried out?
The training has been planned so, that all attendees will have a premium experience – weather you attend remotely or on site. Modern equipment and multi-channel cameras ensure a real-time and interactive interaction between both the trainer and the participants. All participants will receive clear practical instructions well in advance of the training.
What browser should I have for the training?
Zoom works best with the Chrome-browser, but there exists also an app for it. We recommend you to install the app to your computer, so that you can use all of the Zoom commands for interacting with others. With the app you can also attend the training easily with just entering your name. If you wish to attend trough your browser, you need to create your user account first. If you do not have Chrome as browser, we recommend on installing that before the training.
I am joining remotely - what should I be aware of in terms of technical aspects?
The training will be held via Zoom-app, which is an user friendly platform designed for interactive distance learning. You should have a good quality internet connection on your computer. A web camera and a microphone are necessary for the best interactive experience. Those are basic qualities in a lap top.
Can the distance training be completed in parts?
There is a schedule in distance trainings, but in most of the trainings' there is a recording available. With the recording you can go easily trough the themes of the training again whenever. The recording is available for you two weeks after the training.
Who can I be in contact with if I have a problem?
We are happy to help with all issues you might have. Contact us via Zoom chat or send us an email to customerservice@upload.fi.
I am joining on site - where is the training held at?
Keilaranta 1 Business Park is located by the sea in Keilaniemi, Espoo, close to Helsinki city center. The Länsimetro stop and taxi station are opposite the property and there are plenty of parking spaces for cars. A sailboat is also possible for Espoo residents. 😊